12/14/2011  From

this report about Caroline Kennedy and her support of  libraries: 
Caroline Kennedy tells librarians their work is "truly life-changing" at I Love My Librarian Award ceremony
Contact: Steve Zalusky
CHICAGO - Last week, Caroline Kennedy, in the keynote speech at the Carnegie Corporation of New York/New York Times  I Love My Librarian Award ceremony in New York City, saluted librarians for their courage, dedication and vision.
The event, which was part of the Carnegie Corporation's Centennial Celebration, honored 10 librarians who were recognized for service to their communities, schools and campuses. More than 1,700 library patrons nationwide nominated a librarian.
The program is administered by American Library Association's (ALA) Campaign for America's Libraries.
During her remarks, which can be read in full at atyourlibrary.org, Kennedy singled out for praise the president of the Carnegie Corporation, Vartan Gregorian, "whose passion for libraries and learning is unparalleled and contagious. You are a worthy heir to Andrew Carnegie and have been a wonderful friend to my mother, and my uncle Teddy."
She also praised Barbara Stripling, the director of library services at the New York City Department of Education.
She said, "Barbara has transformed school libraries throughout this city.  She is a generous friend, an inspirational leader and has made a real difference in the lives of the 1.1 million students in NYC public schools."
Kennedy said the nominations received across the country show the critical role libraries play in shaping our democracy.
She said, "Librarians are once again on the front lines of a battle that will shape the future of our country. It is a battle that is fought out of view and the heroes are people who didn't seek a career of confrontation, but who live lives of principle and meaning – understanding that the gift of knowledge is the greatest gift we can give to each other."
She added that libraries are a bastion of civil liberties in times of great political turmoil, but in calmer times are also an integral part of our daily lives.
"One of the most exciting rituals of childhood is getting your first library card, and last year, one-third of all Americans over the age of 15, or 77 million people, used a public library," she said.
She also warned that libraries are under siege from an insidious adversary – indifference and lack of funds.
"New York, one of the more generous states, allocates only $6.25 per student for library books, not enough to buy even one book and Congress allocated ZERO to the Improving Literacy through School Libraries Office. When times are tough, access to knowledge is seen as a luxury not a necessity, though in a difficult economic climate, we know that people need and use libraries more than ever," she said.
She stressed the value of libraries as community centers, where adolescents can explore difficult social and emotional issues in a safe space, and hubs of learning, where the unemployed receive job training and new immigrants learn English.
Kennedy mentioned her first-hand knowledge of libraries through her work with the New York City public schools and also the Kennedy Library in Boston, which preserves the archival record of the presidency of her father, John F. Kennedy.
The award is a collaborative program of Carnegie Corporation of New York, The New York Times and the American Library Association.
Nominations were open to librarians working in public, school, college, community college and university libraries. Forty librarians nationwide have won the I Love My Librarian award since 2008. More information about the award recipients is available at Atyourlibrary.org.
Carnegie Corporation of New York is a philanthropic foundation created by Andrew Carnegie in 1911 to do "real and permanent good in this world."
The New York Times Company, a leading media company with 2010 revenues of $2.4 billion, includes The New York Times, the International Herald Tribune, The Boston Globe, 15 other daily newspapers and more than 50 websites, including NYTimes.com, BostonGlobe.com, Boston.com and About.com. The Company's core purpose is to enhance society by creating, collecting and distributing high-quality news, information and entertainment.
The American Library Association is the oldest and largest library association in the world, with more than 60,000 members.  Its mission is to promote the highest quality library and information services and public access to information. 
http://americanlibrariesmagazine.org/news/ala/caroline-kennedy-tells-librarians-their-work-truly-life-changing-i-love-my-librarian-award-?utm_source=dlvr.it&utm_medium=twitter&utm_campaign=amlibraries
10/14/2011 See the complete article on the Teaching Skills and Resources page 
Pearson and Google Jump Into Learning Management With a New, Free System
October 13, 2011, 10:25 am  by Josh Fischman Chronicle of Higher Education 
 Wired Campus
As 0f 8/31/2011 Two new pieces of news– Sony Introduces World's Lightest 6″ eReader With Enhanced Touch Screen according to PR Newswire
http://www.prnewswire.com/news-releases/sony-introduces-worlds-lightest-6-ereader-with-enhanced-touch-screen-128796863.html 
and  according to our neighbors "across the pond":  
Firefox offers glimpse of new tablet version from 
http://www.theregister.co.uk/2011/08/31/firefox_tablet/ 
From the Proverbial LoneWolf Librarian Weblog follow the link below and watch the show
http://lonewolflibrarian.wordpress.com/2011/08/15/creating-a-comprehensive-technology-model-for-a-converged-library-archive-art-and-publishing-facility-at-the-university-of-calgary-08-15-11/
08/11/2011 From the National Archives Blog comes the surprising announcement about their "Wikipedian."  For the complete story see the URL below: 
Meet Our Wikipedian in Residence: Dominic McDevitt-Parks
We asked our new Wikipedian in Residence, Dominic McDevitt-Parks, to tell us a little bit about himself and his passion for Wikipedia.  Welcome to the National Archives, Dominic!
08/10/2011 I am very proud to announce that this blog has just been "fanned" on the Huffington Post by SLA hq!!! Now how cool is that.
Tuesday, Aug 9 2011  
                                                   
For full article see: http://neal-schuman.com/blog/
08/8/2011 From the 

 

website comes this late breaking news about Kurt Vonnegut's "Slaughterhouse Five."
 Kurt Vonnegut library offers pupils free copies of banned book
'Decide for yourself,' says director Julia Whitehead, responding to school ban by giving away 150 copies of Slaughterhouse-Five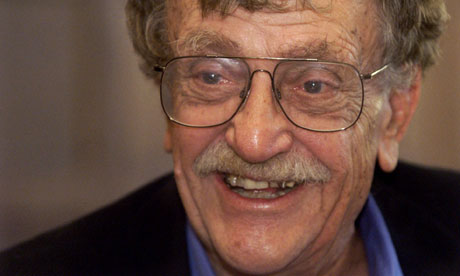 "To hell with the censors!" said 

Kurt Vonnegut

. "Give me knowledge or give me death!" Now the late author's memorial library is acting on his words, giving 150 copies of his seminal novel 

Slaughterhouse-Five

 away for free to students at 

the Missouri school that banned it late last month

.
Freedom of teach … the Kurt Vonnegut Memorial Library has responded defiantly to a Missouri school's banning of Slaughterhouse-Five. Photograph: Buzz Orr/AP
http://www.guardian.co.uk/books/2011/aug/08/kurt-vonnegut-banned-book-free

Apple Launches $999 iMac for Educational Institutions
Monday August 8, 2011 4:25 am PDT by Arnold Kim
8/03/2011 From Yahoo News brings this, "late breaking story" about 9/11/2001
NEW YORK (AP) — Letters written by Helen Keller. Forty-thousand photographic negatives of John F. Kennedy taken by the president's personal cameraman. Sculptures by Alexander Calder and Auguste Rodin. The 1921 agreement that created the agency that built the World Trade Center.
Besides ending nearly 3,000 lives, destroying planes and reducing buildings to tons of rubble and ash, the Sept. 11, 2001, attacks destroyed tens of thousands of records, irreplaceable historical documents and art.
In some cases, the inventories were destroyed along with the records. And the loss of human life at the time overshadowed the search for lost paper. A decade later, agencies and archivists say they're still not completely sure what they lost or found, leaving them without much of a guide to piece together missing history.
"You can't get the picture back, because critical pieces are missing," said Kathleen D. Roe, operations director at the New York State Archives and co-chairwoman of the World Trade Center Documentation Project. "And so you can't know what the whole picture looks like."
The picture starts in the seven-building trade center complex. Hijackers flew jetliners into the twin towers on Sept. 11, 2001, which collapsed onto the rest of the complex, which included three smaller office buildings, a Marriott hotel and U.S. Customs. 7 World Trade Center, a skyscraper just north of the twin towers, collapsed that afternoon.
The trade center was home to more than 430 companies, including law firms, manufacturers and financial institutions. Twenty-one libraries were destroyed, including that of The Journal of Commerce. Dozens of federal, state and local government agencies were at the site, including the Equal Employment Opportunity Commission and the Securities and Exchange Commission.
The Central Intelligence Agency had a clandestine office on the 25th floor of 7 World Trade Center, which also housed the city's emergency command center and an outpost of the U.S. Secret Service.
The first tangible losses beyond death were obvious, and massive.
The Cantor Fitzgerald brokerage, where more than 650 employees were killed, owned a trove of drawings and sculptures that included a cast of Rodin's "The Thinker" — which resurfaced briefly after the attacks before mysteriously disappearing again. Fragments of other sculptures also were recovered.
The Ferdinand Gallozzi Library of U.S. Customs Service in 6 World Trade Center held a collection of documents related to U.S. trade dating back to at least the 1840s. And in the same building were nearly 900,000 objects excavated from the Five Points neighborhood of lower Manhattan, a famous working-class slum of the 19th century.
The Kennedy negatives, by photographer Jacques Lowe, had been stowed away in a fireproof vault at 5 World Trade Center, a nine-story building in the complex. Helen Keller International, whose offices burned up when its building, a block from the trade center, was struck by debris, lost a modest archive. Only two books and a bust of Keller survived.
Classified and confidential documents also disappeared at the Pentagon, where American Airlines Flight 77 slammed into it on 9/11.
A private disaster response company, BMS CAT, was hired to help recover materials in the library, where the jet plane's nose came to rest. The company claimed it saved all but 100 volumes. But the recovery limited access to information related to the Soviet invasion of Afghanistan in the 1980s, as the U.S. prepared to launch an attack a month later.
In New York, CIA and Secret Service personnel sifted through debris carted from the trade center to a Staten Island landfill for lost documents, hard drives with classified information and intelligence reports. The CIA declined to comment.
Two weeks after the attacks, archivists and librarians gathered at New York University to discuss how to document what was lost, forming the World Trade Center Documentation Task Force. But they received only a handful of responses to survey questions about damaged or destroyed records.
"The current atmosphere of litigation, politics and overall distrust surrounding the 9/11 attacks has made information sharing and compilation a complex task," said the final 2005 report of the project.
Federal agencies are required by law to report the destruction of records to the U.S. National Archives and Records Administration — but none did. Federal archivists called the failure understandable, given the greater disaster.
After Sept. 11, "agencies did not do precisely what was required vis-à-vis records loss," said David S. Ferriero, the Archivist of the United States, in an email to The Associated Press. "Appropriately, agencies were more concerned with loss of life and rebuilding operations — not managing or preserving records."
He said off-site storage and redundant electronic systems backed up some records; but the attacks spurred the archives agency to emphasize the need for disaster planning to federal records managers.
Said Steven Aftergood, the director of the project on government secrecy at the watchdog group the Federation of American Scientists: "Under extreme circumstances, like those of 9/11, ordinary record keeping procedures will fail. Routine archival practices were never intended to deal with the destruction of entire offices or buildings."
Only the U.S. Attorney's Office of the Southern District formally requested help from federal archivists after discovering stored case files kept had been damaged by mold and water.
The EEOC had to reconstruct 1,500 discrimination case files, said Elizabeth Grossman, supervisory trial attorney for the agency in 2001 at the time of the attacks. Cases were delayed for months. Computers had been backed up only as of Aug. 31, 2001. Witness interviews had to be conducted all over again.
The Port Authority of New York and New Jersey, which owns the region's airports, bridges and the World Trade Center, had much of its archives and the contents of its library — which had closed in 1995 as a cost-cutting measure — in the building.
But a decade later, it only has "a general idea" of what documents were destroyed, Port Authority spokesman Steve Coleman said, including most of its video and photo archives, board meeting minutes and the compact that created the bi-state agency. It was kept on the 67th floor of the north tower.
"We do not have a detailed list" of the missing records, Coleman said in an email. The agency meticulously stores thousands of tons of steel from the building and other wreckage of the trade center in a hangar at Kennedy Airport.
A meeting had been scheduled — on Sept. 11, 2001 — between the agency and a group of libraries that had wanted to claim parts of the Port Authority collection, stored in the north tower. The meeting had been postponed at the last minute, said Ronald Becker, the head of special collections at Rutgers University Libraries, who was supposed to attend.
Not everything was lost. Copies of inventories had been sent out to the libraries that had sought to take parts of the collection, and as workers sifted through the rubble at ground zero, they found remnants of a photographic collection kept by the agency. Tens of thousands images dating back to 1921 were restored from what had been a collection of one million before the attacks.
One photo contact sheet — a picture of the Port Authority's aviation director — was discovered by a recovery worker two days after the attacks. It was given to the Sept. 11 museum, along with office IDs, letters and other bits of paper that were recovered in the rubble in the days and weeks afterward.
Jan Ramirez, the curator of the National September 11 Memorial & Museum, said there was no historical consciousness surrounding the site before it was destroyed.
"It was modern, it was dynamic. It was not in peril. It was not something that needed to be preserved," she said.
"Now we know better."
___
Follow Cristian Salazar at twitter.com/crsalazarAP and Randy Herschaft at twitter.com/HerschaftAP.
http://news.yahoo.com/mystery-surrounds-loss-records-art-9-11-164719650.html
08/03/2011 From Reuters:

 

"Scientists find new superbug strain of salmonella"
which is been found very resistant to Cipro the most common method of treatment. For more info:http://www.reuters.com/article/2011/08/03/us-salmonella-superbug-idUSTRE7721JQ20110803?feedType=RSS&feedName=healthNews&utm_source=twitterfeed&utm_medium=twitter&utm_
8/2/2011 An Announcement from OCLC
WebDewey 2.0 to replace current interface on 21 August
On August 21, 2011, WebDewey 2.0 is scheduled to replace the current WebDewey interface. Current WebDewey subscribers will be redirected to the new service at that time.
From the Pew Research Center:
for details see the Technology Page
From Boston.com
Clips of history, a click away
Digital library project will place 40 hours of Hub TV newscasts from 1959-2000 at your fingertips
July 09, 2011|By Johnny Diaz, Globe Staff
From LISWire.com:
Hennepin County Library in Twitter Nightmare After Hackers Break In (Updated & Bumped)
July 7, 2011 – 10:45pm — Bibliofuture
It's not what Senior Librarian Meg Knodl would like to do on her day off…but ever since 1:15 Wednesday afternoon, she's been at her home computer trying to regain control of the Hennepin County Library's Twitter Account.
Knodl tells kstp.com an east Indian company hacked into the account and has changed the library system's URL, email, and password…and its content.
for more info you can read the article here:
http://lisnews.org/hennepin_county_library_twitter_nightmare_after_hackers_break_updated_amp_bumped
Mayo Clinic launches social network to connect global Mayo Clinic community
---
7/8/2011 A New Library Journal to be released called:
The Journal of Librarianship and Scholarly Communication
"A joint publishing partnership between the libraries at Pacific University (OR) and California Polytechnic State University, San Luis Obispo (CA) has announced a new open access, peer-reviewed journal dedicated to library-led scholarly communication initiatives, online publishing and digital projects.
The Journal of Librarianship and Scholarly Communication will provide a focused forum for library practitioners to share ideas, strategies, research and pragmatic explorations of library-led initiatives related to such areas as institutional repository and digital collection management, library publishing/hosting services and authors' rights advocacy efforts.  As technology, scholarly communication, the economics of publishing, and the roles of libraries all continue to evolve, the work shared in JLSC will inform practices that strengthen librarianship." Released by the co-editors Marisa Ramirez (Cal Poly) and Isaac Gilman (Pacific University).  There will also be an editorial board.
7/5/11 According to Mashable,
http://mashable.com/2011/07/05/google-blogger-picasa-rebranding/
7/1/2011 According to the blogger "The Centered Librarian" the content management platform- Blackboard has been sold to Providence Equity Partners. "The deal is worth $1.64 billion, plus the assumption of about $130 million in net debt."
http://centeredlibrarian.blogspot.com/2011/07/blackboard-sold.html